Taking A Look At Google's Cheapest Chromebook
While so much is expected of a premium launch, Google's Pixelbook Go shouldn't catch you off-guard with its laptop's conventional clamshell look. Simple as it may seem, the Pixelbook Go features a crisp and glossy, 13.3-inch 1080p touch-enabled display, magnesium chassis, and a "hush" keyboard, with its entry-level version already boasting an 8th generation Intel Core m3 processor, 8GB of RAM, and 64GB of storage at its least expensive selling price of $649 – quite a steal if put against the original Pixelbook that lists for $999 and the Pixel Slate, for $775.
Google's Pixelbook Go comes with three other variants of the same magnesium chassis, display, and Y-series Intel Core processors:
$849 gets you a Core i5 processor and 128GB of storage –
$999 gets you the same processor, with an additional 8GB of RAM –
$1,399 gets you an Intel Core i7 processor, a 4K display, 256GB of storage, and the same 8GB-RAM as the latter –
Aside from the aforementioned specifications, the test unit comes with the Chrome OS operating system, two USB-C ports, a 45W USB-C charger, and is available in two colors: "Just Black" and "Not Pink".
The Setup
After logging into your Google account, the Pixelbook Go boots up near-instantly with several special offers, including the 100GB free storage offering on Google One. Enabling your Smart Lock and Bluetooth during or after the setup can link the Pixelbook Go to your phone or other devices to authenticate your account and automatically log you in soon as you power up the Chromebook.
Major Selling Points
For those looking for a hushed, thin and light system, the Pixelbook Go firmly assures that. However, Google's tradeoff with this design lies in the processor – when the chip begins to thermally saturate under a heavy load, its performance subtly degrades (at an unnoticeable pace) with a bit of throttle, a reduction in the processing speed – hardly noticeable by eye. Some stutters in video streaming may occur at times, but this is a precaution that shouldn't be expected on every use of YouTube or Netflix.
The ergonomics of Pixelbook Go boasts a couple of the detail-oriented design:
Its magnesium design highlights the elegant nature of design that typically only the most expensive, conventional laptops achieve.
Its display can be lifted with one finger without the keyboard lifting up as well.
Its solid touch-display panel that, unlike some ultra-lightweight machines, does not tilt the device when tapped.
Its screen portrays accurate color reproduction even in the lightest and darkest scenes.
Its battery life that can get you as much as 12 hours of life, with constant heavy-duty and all-day streaming – still sparing you a good eight to nine hours of use.
Its backlit "Hush Keys" with lovely tactile feedback.
Its large and responsive trackpad.
Its small but top-firing speakers work great with treble and with more bass response than expected.
The Pixelbook Go Versus Market Giants
The Final Verdict
The limited functionality, ultra-portability, and easy-to-use aspects of the Pixelbook Go are, in all honesty, quite incomparable to some full-blown Windows laptops in terms of the operating system's breath and power that some users might find more appealing. Although impressive, the Pixelbook Go still comes with caveats to consider, like its lack of biometrics, expansion, and LTE connectivity that many progressive laptops are already integrating. In contrast, the Pixelbook Go is a huge improvement as it can now run many Android apps and even Linux with its realm of applications.
The release is not really the best deal for heavy-duty content creation types, gamers, and graphic artists, but if you're part of the mainstream market looking to get by with the simplicity of the Chromebook ecosystem and desiring a premium Chromebook experience, the Pixelbook Go has the go signal lit up.
Still interested? Buy One here – https://amzn.to/2r6ysAE

Valuable Tips For Selling Used Computers
These days, many people sell off their used computers on marketplaces like Craigslist, eBay, and even Amazon. Some market their older systems to gain back some of their original investment. Others place their systems online to offset the cost of new computer systems and upgrades. There are even electronic companies that sell their own or third-party stock at heavily reduced prices.
They do so because computer systems require maintenance and repairs. Eventually, inefficiency and slow-responses alike warrant selling off underperforming assets. Rather than spending even more money on continued maintenance and worsening performance, they might as well as get cash, as there is a strong demand for such systems. Such business conveniently offer their systems online through public auctions or exchange for brand-new computer systems with less effort in a snap.
Who Buys Used?
Used computers are purchased by students that do not have the means to purchase new systems, acquired by universities, businesses, and every organization in between, and individuals looking for decent deals on older hardware. Parents even order these systems just so their children become acquainted with the Internet and to play games. For this purpose, a used computer is much better than investing in a new computer.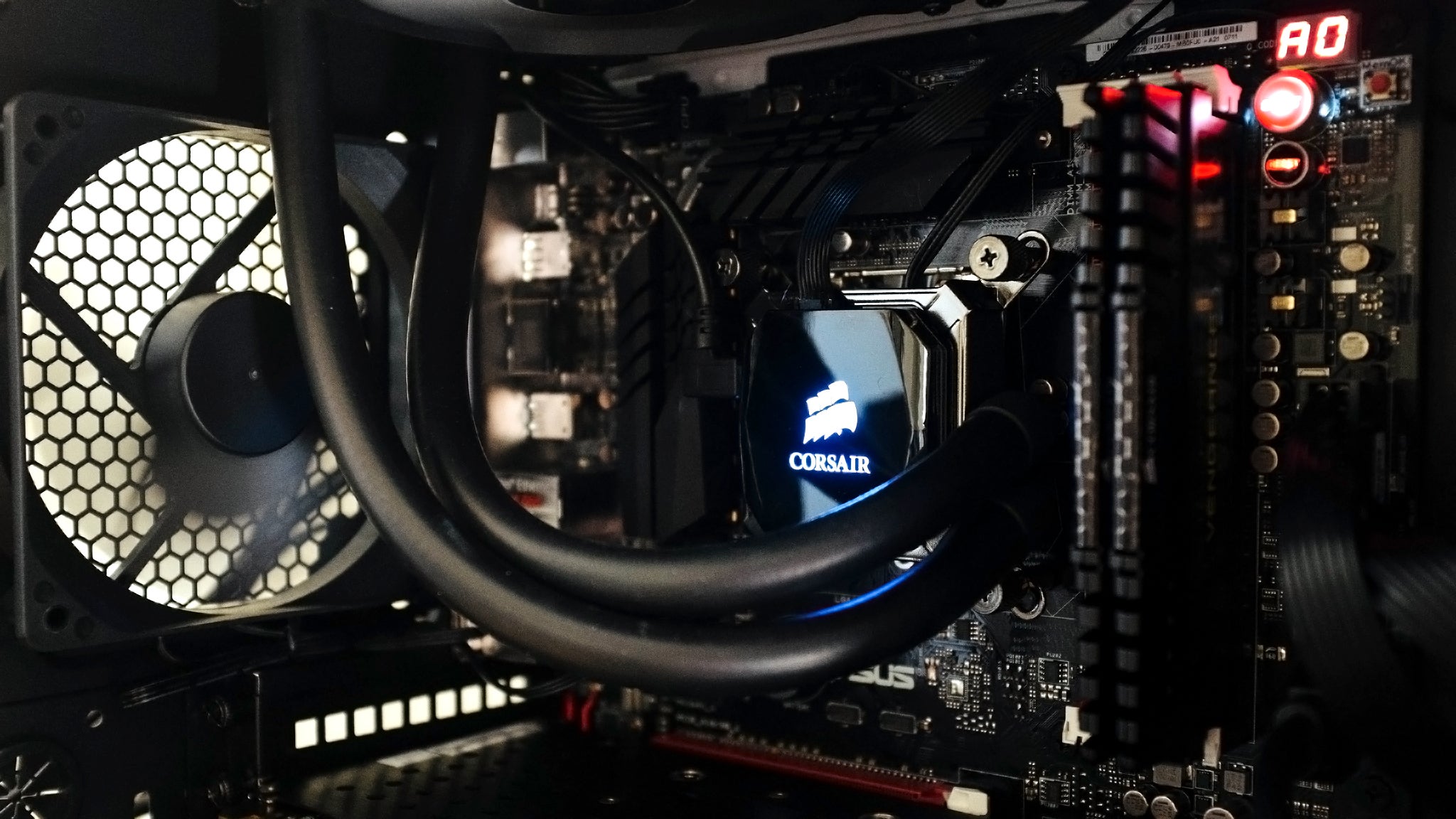 These target demographics nevertheless call for previously owned computer systems in excellent working condition as well as for a lesser rate. There are numerous varieties of online classifieds or public auctions or online suppliers that previously utilized computers. Selling properly-performing computers is a far better option than tossing them as garbage or keeping them unpowered in a corner accumulating dust and dirt.
The very first (& vital) step is to boost the look of the used computer is by a thorough cleaning. Remove any dust and dirt, inside and out. Any purchaser should certainly be impressed by the way the computer looks as looks always make the first impression. The selling price of a tidy used computer is consistently better than the unpolished one.
It's All In The Details
All software manuals, accessories, and even original boxes help sell a complete system. Let your customers believe that they are purchasing a new system. This will certainly warrant increased value and therefore selling price. Buyers will see the individual or vendor as a more reliable supplier as they are providing absolutley everything with the system as opposed to one offering the bare essentials.
Lastly, one of the most essential aspects before selling a used computer is to get rid of all the personal details or details from the hard drive or solid-state drive (if the system is newer). Rather than simply placing them in the garbage folder it is very essential to purge all the individual information from the computer system's memory; even undetectable back-up files can cause danger. If not done properly, the seller may be faced with identity burglary.
Further, extra scanners and printers can additionally be bundled with the sale of the used computer. A customer may at some time value it. The advantages or attributes of the computer system can be highlighted for far better sales.
Making Sure You're Getting The Best Out Of A 4K Ultra-HD TV
Before you buy a 4K Ultra-HD TV with a good deal, you need to do your research. Surprisingly, there are products in the market that may not carry the features that you would expect from an Ultra-HD TV. Who would have thought that buying a TV could be such a complicated task? Let's take a look at the "Must-Haves" when looking for a 4K Ultra-HD TV.

Is It Really A 4K TV?
If a TV is truly 4K, its resolution is four times that of the usual HD TV. Its screen resolution should be 3840 x 2160 pixels because many of the "old standard" television sets only have a 1920 x 1080 pixel viewing area, otherwise known as 1080p. 4K TVs are able to display up to 8 million pixels.
With this capacity, 4K TVs can give you a crisper picture. It's definitely a great TV for those who want to start to get into bigger screens. The difference between 4Ks and HDs is subtle but certainly noticeable.

Is The TV UHD Premium?
Most of the 4K televisions, especially the earlier versions do not have built-in HDR. Now, there are certain criteria among television manufacturers about what makes a TV UHD Premium. Let's take a look…

The display resolution should be at a minimum of 3840 x 2160.
The television should have a 10-bit depth with 1024 shades for each primary color. The higher, the better. Most televisions only have 8-bit depth with 256 shades.
The display of the TV should meet a minimum brightness. The blacks should be darker and the whites should be more pronounced.
The television should be able to display 90% of P3 color gamut. It means it should have a wide color gamut.
Lastly, the television should have an enabled high-dynamic range.
Does the TV have HDR?
High-Dynamic Range or HDR is a feature that allows your TV to display rich images, in more common terms, mor colors. The depth of the colors that you can get from the HDR is as important as the clarity you get from a 4K TV. When you're going to buy a 4K TV, it absolutely needs to have an HDR.

Is The 4K Television 10-bit?
Earlier versions of the 4K televisions only have 8-bit. It means those TVs cannot display the range of colors that a 4K TV with 10-bit can. 10-bit is your new minimum. There are newer models that have 12-bit and more. Don't be fooled by seemingly good deals for 4K televisions. Those "cheap" may not have HDR or 10-bit. The cheap price may mean you're getting a television set that is already outdated.

What Is The Future Of Television?
No one knows for sure what new features will be added to televisions. If you're going to buy a TV this year, newer models will make you drool next year. The same thing is going to happen the following year. So, let's stick to 4K TVs for now and make sure you take note of the guidelines above. That will help you pick a true 4K UHD TV with the best features.